https://www.spraystream.com/uploads/videos/Homepage/29-Sept-2022/Main_page_576.mp4
https://www.spraystream.com/uploads/videos/Homepage/29-Sept-2022/Main_page_992.mp4
https://www.spraystream.com/uploads/videos/Homepage/29-Sept-2022/Main_page_1200.mp4
https://www.spraystream.com/uploads/videos/Homepage/29-Sept-2022/Main_page_1920-1.mp4
Glob­al pion­eer
in dust control
Mar­ket lead­er in indus­tri­al dust control
healthy
dust-free
sustainable
For a healthy
work environment
We all like to reside in a healthy, dust-free environment. However, the spread of dust cannot be avoided in some sectors and is harmful to the environment and your health. Health and environmental regulations continue to become increasingly stringent in this respect. In other words: dust control is essential. Spraystream offers cutting-edge atomizertechnologies that reduce the spread of dust by about 90%. This allows you to not only create a dust-free and safe work environment for your employees, as well as for the entire neighbourhood.
Spraystream only uses the most reliable technologies of the highest quality in its suppress against dust. This means that we only deliver the most efficient solutions with excellent service. Our ecological dust prevention systems also contribute to a more sustainable world thanks to their limited water and energy consumption. The use of water atomizing allows for the atomizing of the largest possible surface area.
In addition, our innovative technologies help suppress unpleasant odours and allow for the cooling and decontamination of the space. Always tailored to the extent of your issue and in compliance with the latest industrial standards.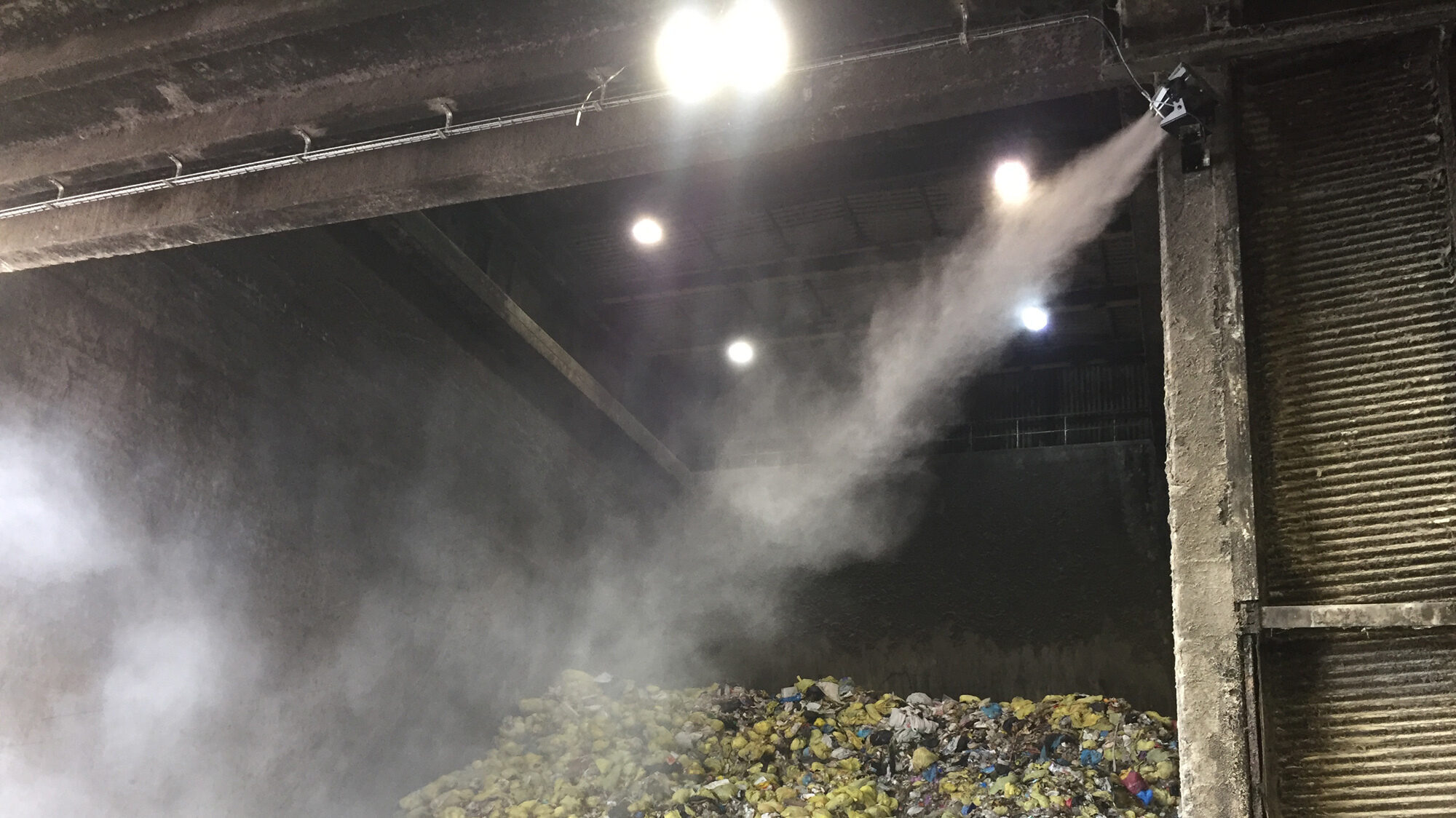 We provide the best possible service, wherever you are