https://www.spraystream.com/uploads/videos/Mistlijnen/29-Sept-2022/Montage_Mistlijnen_576.mp4
https://www.spraystream.com/uploads/videos/Mistlijnen/29-Sept-2022/Montage_Mistlijnen_992.mp4
https://www.spraystream.com/uploads/videos/Mistlijnen/29-Sept-2022/Montage_Mistlijnen_1200.mp4
https://www.spraystream.com/uploads/videos/Mistlijnen/29-Sept-2022/Montage_Mistlijnen_1920.mp4
Fixed nozzle systems / customization
Spraystream excels in cus­tom­isa­tion for all dust issues
Our internal R&D team develops custom solutions
Spraystream never rests on its laurels. Unable to find a ready-made solution to your issue? No worries, a team of three driven engineers is more than happy to study your situation. By continuing to innovate and learn, we hope to go that extra mile for you.
After analysing the situation on-site, we develop a tailor-made technology in-house. This may be a fog cannon at height or newly-developed fixed nozzle systems for cooling or dust control. The customer's wishes are our number one priority.
How we work
1

. Site visit
A specific issue requires a specific solution. For this reason, we always start by conducting an inspection at the customer to analyse the actual situation. This is how we always guarantee the best custom solution.
2

. Intern­al meeting
Our internal R&D team fully maps out your needs using the knowledge acquired from the site visit. A custom solution is subsequently designed with care.
3

. Cre­ation of the unit
When the atomizer has been defined, we first assemble the machine digitally before creating it physically in our workshop. The R&D team remains closely involved every step of the way.
4

. Qual­ity control
Before the installation leaves our company, its operation is tested extensively. The machine's configuration is checked first. The parameters and values of each feature are subsequently tested in full. First separately, then all at the same time.
5

. Trans­port to your site
The machine is packaged properly and transported to the customer by our team.
6

. Install­a­tion
In order to guarantee the best possible service, we can take care of the entire installation of the machine, taking the entire burden off your hands.
7

. After-sales service
Spraystream guarantees in-depth follow-up and service after your purchase. This means that you can contact us for a spare part or maintenance of your machine around the globe. We will always help you as soon as possible.
Thorough support, wherever you are
The needs of our customer are paramount to Spraystream. That is why we guarantee thorough follow-up after you purchase or hire your tailor-made dust prevention system. You can easily order spare parts for your machine anywhere in the world. Do you require maintenance? Get in touch.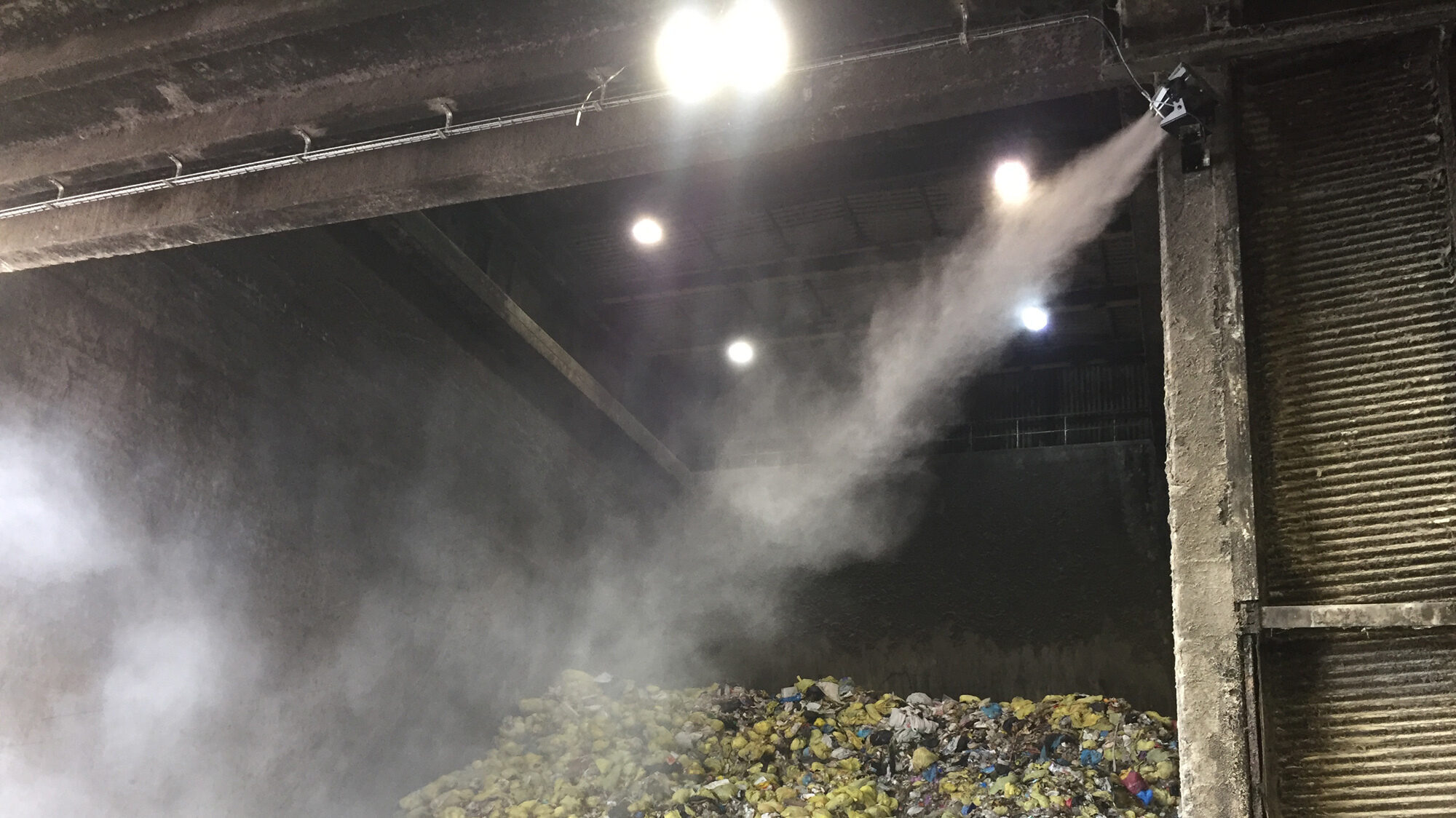 Do you want to learn more about the costs?
Contact us for a free quotation