Spraystream technology controls annoying dust and odour nuisance during soil remediation.
A contaminated soil can have numerous disastrous consequences for the living environment. During soil remediation, contamination is removed from a plot of contaminated soil to the greatest extent possible. Various technologies can be used for this, depending on the nature, severity, and location of the contamination.
Remediating the soil is a time-consuming and expensive process that often involves a lot of dust and odour nuisance because active materials, metals, and pathogens are released. Our various atomizer technologies effortlessly control the dust and associated odour released during the remediation process. This allows you to guarantee a healthy, safe, and clean environment for your employees and the entire neighbourhood.
You can easily install our fog cannons around the contaminated soil, ensuring that the dust and odour particles are absorbed by the mist particles at the source. Do you require a custom solution? Get in touch. We are happy to provide thorough advice.
Pop­u­lar solu­tions for soil remediation
Spraystream S2.2 Trolley
More Details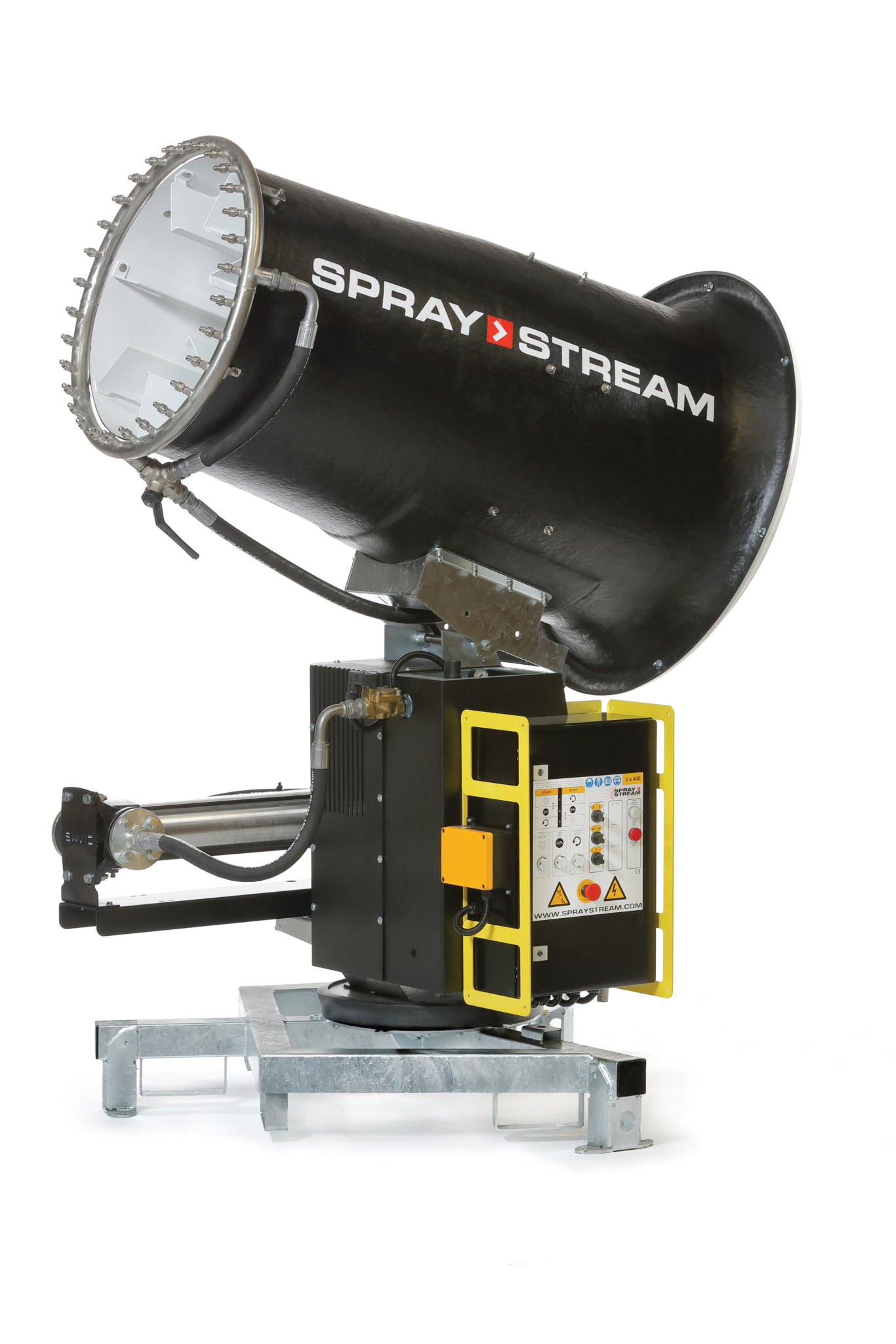 Spraystream S7.5
More Details
Spraystream S2.2 Self Supporting
More Details