Mining involves a lot of hazardous substances. Spraystream's smart solutions reduce these toxic emissions.
The excavation of mines is very risky. Besides the risk of explosions and disruptions to our ecosystem, the process emits hazardous gases and substances. In addition to creating dust clouds and visual contamination, this also results in a very unsafe environment for the miners and the neighbours. In order to prevent a deluge of complaints and procedures, miners are required to take sufficient measures to restrict the emissions of these hazardous substances to the greatest extent possible.
Spraystream's atomizer systems have been specifically developed to make the most unsafe environments workable again. The mist droplets create a mist that absorbs unhealthy substances in the air. This increases their mass and makes them drop to the ground, which ensures that the particulates cannot spread further, guaranting a safer work environment for your workers.
We offer an extensive range of machines, depending on your situation. We recommend our powerful fog cannons for dust control at controlled explosions. If you want to work on smaller zones, we recommend our modular fixed nozzle systems. Thanks to our excellent customisation, we can create the perfect solution for your issue. This ensures that you always comply with stringent regulations and safeguard the health of your employees.
Pop­u­lar solu­tions for mining
Next to our fog cannons, we can also control dust at the source of crushers and shredders.
Spraystream S18.5
More Details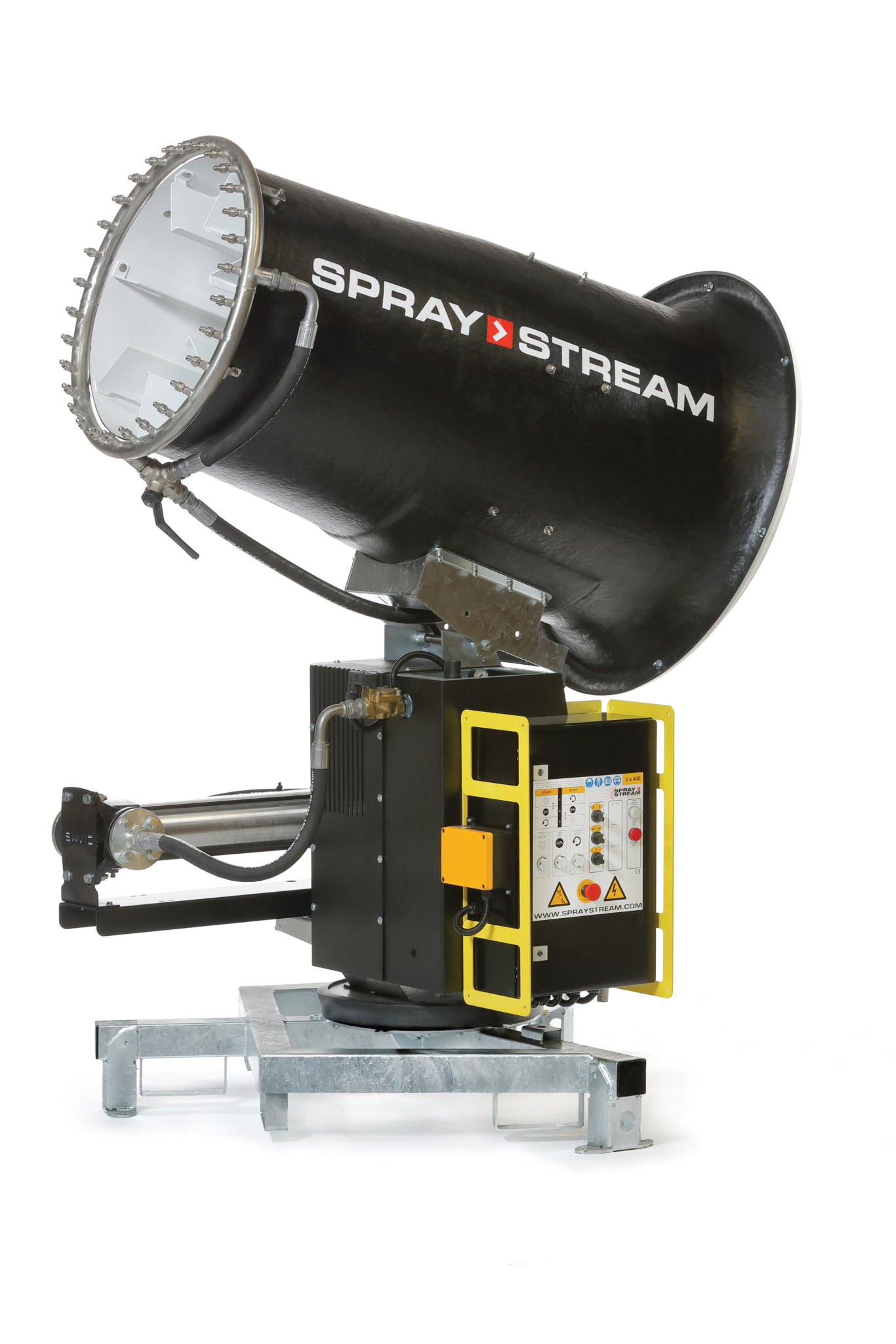 Spraystream S7.5
More Details