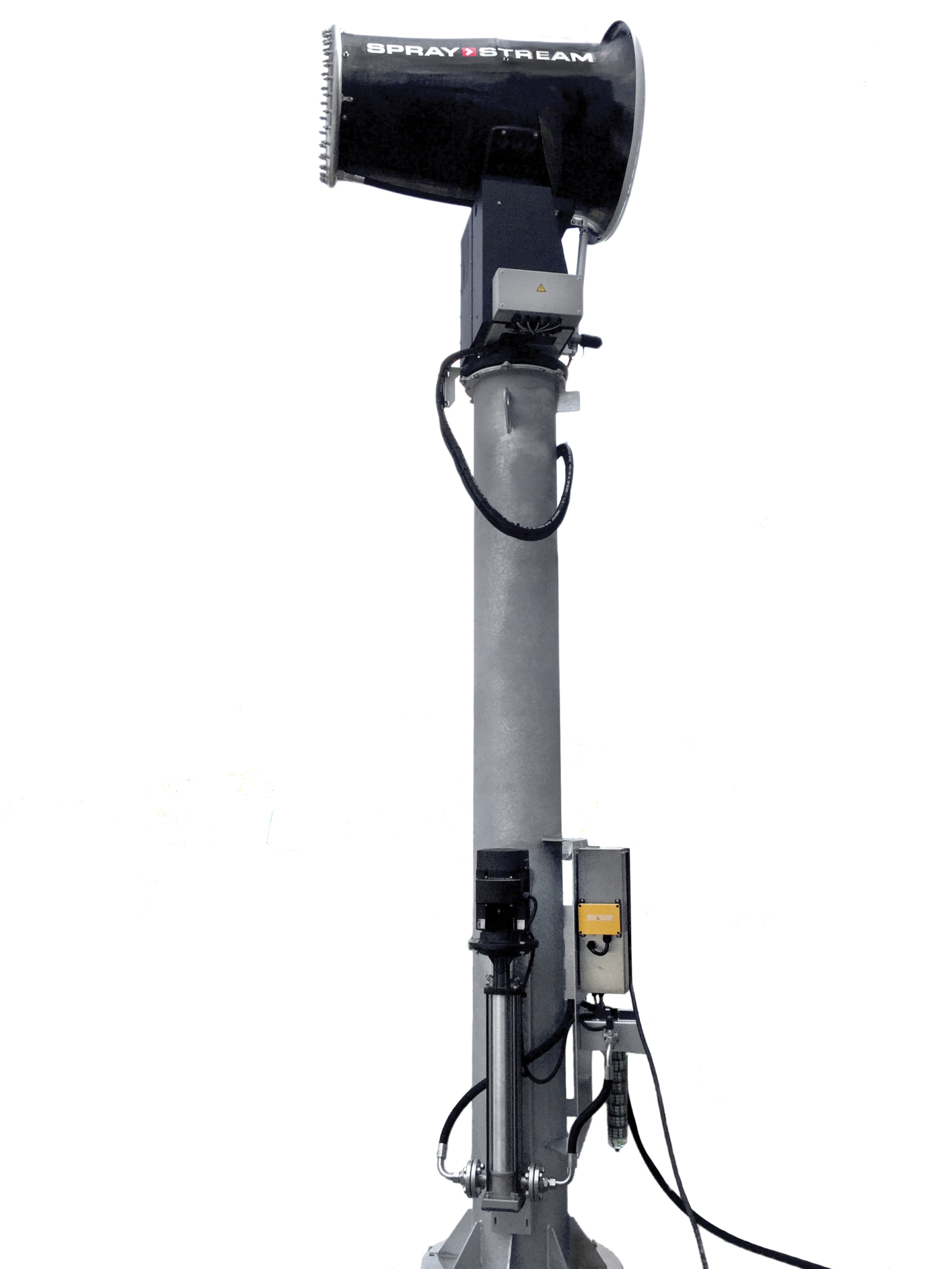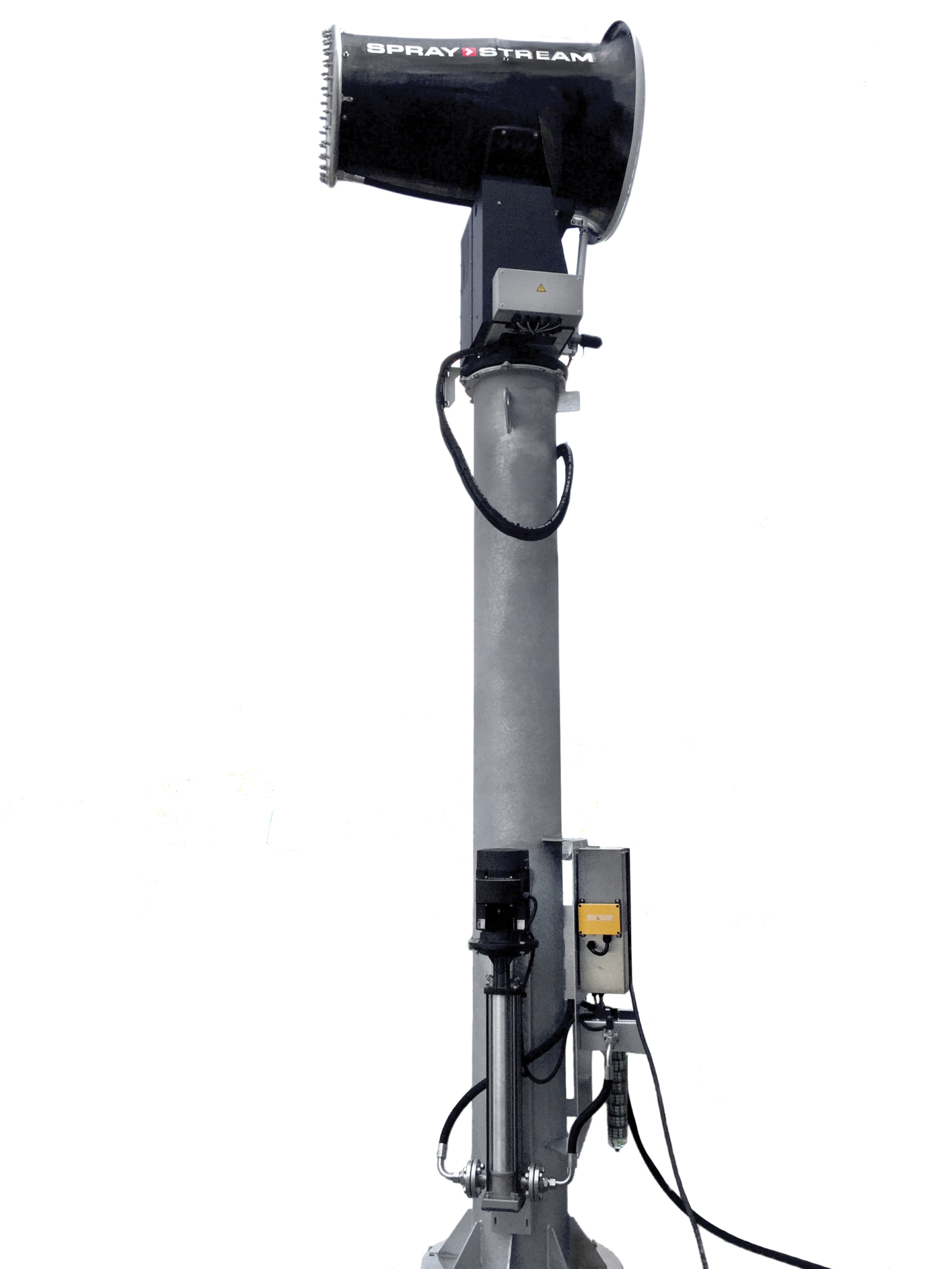 Buy or rent this machine?
Request your price here.
SPRAYSTREAM TOWER
The Spraystream Tower is an innovative and effective solution for dust or odour suppression in outdoor spaces. With its high reach and powerful misting technology, it offers superior performance and coverage. This kit includes a tower version of a Spraystream cannon with an electrical cabinet, filter and pump at the base of the tower. The tower needs to be fixed onto a concrete base.
Lightweight composite cone
Slow-running silent fans
Nozzles made of stainless steel
Stainless steel nozzle ring
Easy to operate
Automatic rotation
Integrated water filter
Hot dipped galvanized structure
Plug 5p - 32A
Wtyczka 5p - 32A
Voltage 3x400V 50Hz
Voltaje 3x400V 50-60 Hz
Water flow (l/min): 20- 60
Water connection 1" BSP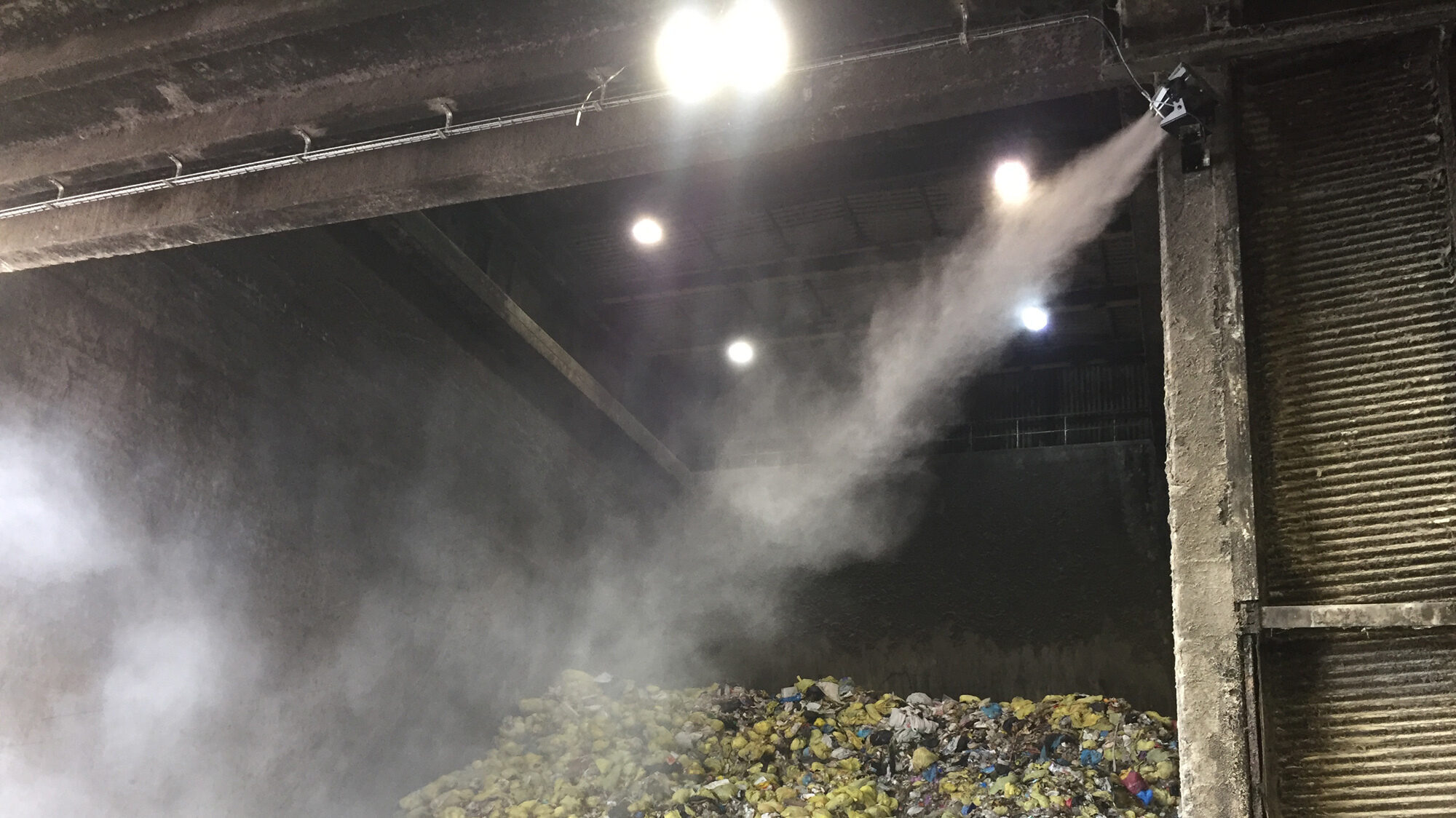 Contact us
Questions about our product?
Our technical advisor Mathies will be happy to help.
We provide the best possible service, wherever you are